Philippine Home Owners should Take Advantage of the Solar Power Benefits in the Philippines
People often ask themselves 'Why is solar energy good?' and, as a result, fail to realize the importance of solar panels Solar power has evidently become the trend in renewable energy. Homeowners around the Philippines are now installing Solar Panels on the roof.
Apart from the obvious financial benefits, there are other pertinent reasons why you should convert to using solar power instead of fossil fuels. What other reasons should you consider when going solar? Here are a few compelling reasons.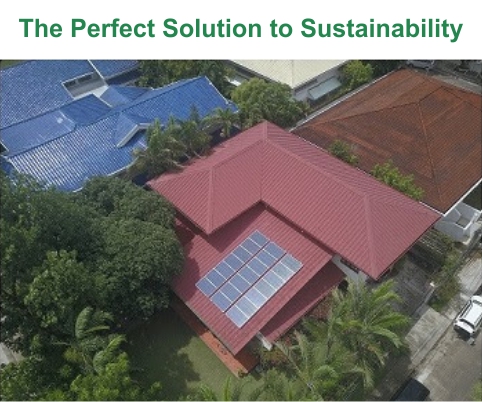 1.Solar Power Is Good for the Environment
Its our own civic duty to be good to environmentand there is no better renewable energy to help save our planet from climate change than solar energy which is 100% abundant especially in the Philippines with its proximity to the equator and large amount of sun light year round.
2.Solar Electricity can make Your Home Go Off-the-Grid
This is so powerful because here in the Philippines we experience some brown outs and power outtages at times. By installing solar panels on your house, your now protected against those brownouts and can run your household appliances for many hours on back up battery or generator energy powered by the solar cells.
3.Solar Power Is A Free Source of Energy with No Moving parts
Unlike many other types of energy out there, Solar is installed (1) One Time and yet produces Energy Saving Electricity simply by sun bathing on top of your roof for 20 or even 30 years giving you life saving energy for free.
Once the investment is paid and the panels have given you back your money from the savings which is sometimes given back in less than 3 years.
The rest you can enjoy for decades to come
Find out more by contacting us for your free Ocular and Solar Assessment
GO GRIDLESS PHILIPPINES CORP.
1745 M. Adriatico St, Malate,
Metro Manila, 1004 Philippines
Contact: 0252-17322